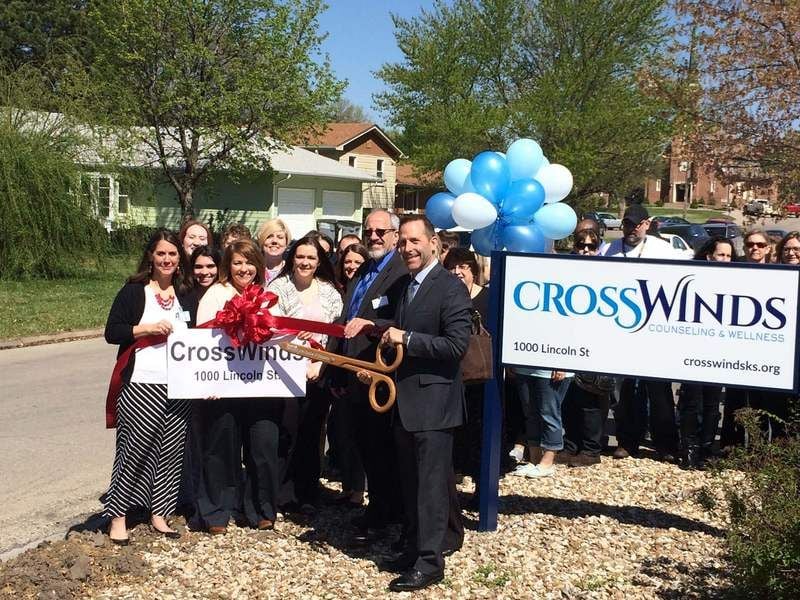 Helping individuals that have experienced trauma can be challenging.
Trauma can occur in a number of ways and the symptoms manifest differently for each person. At CrossWinds Counseling and Wellness, there is now a new approach for treating trauma available — Accelerated Resolution Therapy (ART).
Emergency Services Therapist Kristy Pauls recently completed her training in ART therapy. She is the only therapist in Kansas trained in ART, a form of psychotherapy with roots in existing, evidence-based therapies that is shown to achieve benefits much more rapidly — usually within one to five sessions.
"Trauma can affect them to where it throws them into anxiety or depression," Pauls said. "With anxiety and depression, they relive the trauma. That is miserable. They can relive it during the day with flashbacks and relive it at night in dreams. So then you have people that can't sleep at night and we know when your sleep is bad your day is worse. It ends up being a vicious cycle and it is miserable for those that have to live in it."
ART was developed in 2008 by Laney Rosenzweig, a licensed marriage and family therapist. Rosenzweig was trained and proficient in multiple treatment modalities, including Eye Movement Desensitization and Reprocessing (EMDR). Using her knowledge in multiple treatment techniques, she combined eye movements with other techniques to create ART.
"The most difficult aspect of discussing ART is the fact that it sounds too good to be true," Roxenzweig says on her website, http://www.acceleratedresolutiontherapy.com/.
One reason it sounds too go to be true is how quickly the ART process can work. Pauls explained veterans with post traumatic stress disorder have resolved their symptoms in just one session.
ART works directly to reprogram the way in which distressing memories and images are stored in the brain so that they no longer trigger strong physical and emotional reactions. The individual will still maintain the memory of the traumatic event, but they won't have an emotional reaction to that memory.
"The visual stuff that we see sticks in our brains," Pauls said. "What we do with ART is we take that negative scene and emotion and replace it with a positive. You don't lose what happened, you lose the negative image."
This is accomplished through the use of rapid eye movements that are similar to eye movements that occur when dreaming. ART uses a specific and directive approach to achieve rapid recovery from symptoms and reactions that may have been present for many years. ART is officially recognized as an evidence-based treatment for psychological trauma and depression.
Now that Pauls has completed her training in ART, she is eager to begin working with individuals in the area. She is passionate about working with veterans with Post Traumatic Stress Disorder.
"If there is any way we as a community mental health center can help veterans, I want to do that," Pauls said. "Look at what they give — years of their lives — and then they come back and can't get help. ART can help."
For additional information or to schedule an appointment contact CrossWinds at 343-2211